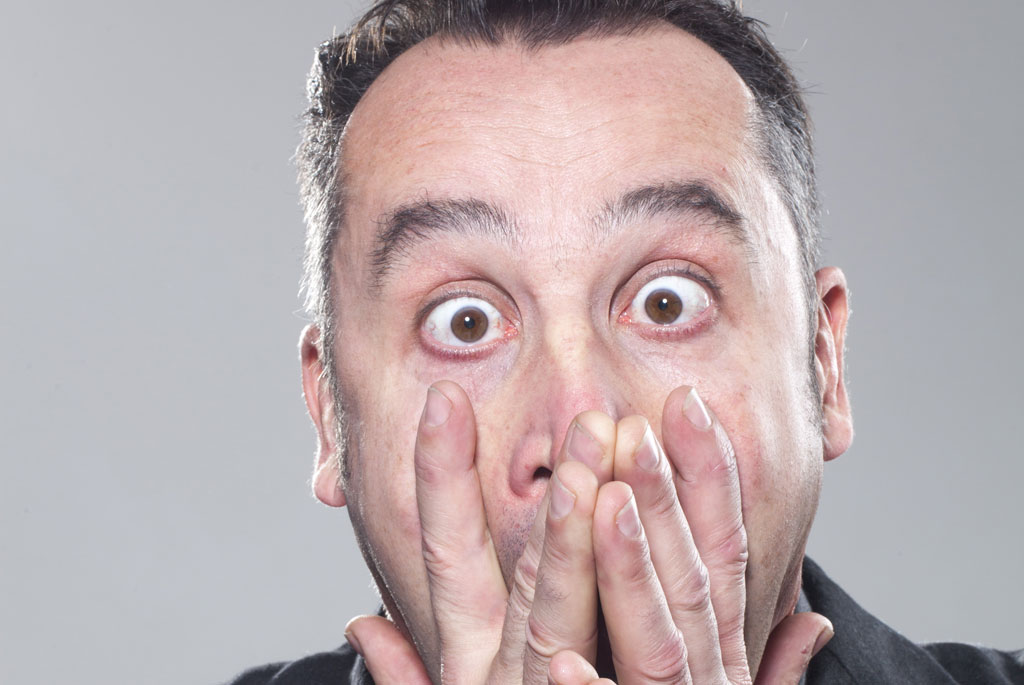 If you have visited a second-hand car dealership recently, you will know how smooth some salespeople can be. Regardless which car you pretend to show interest in, they'll make sure to emphasize how fitting that particular car is for you!
When shopping for a new home, there will be a number of lies real estate agents will tell you as well:
1. "This property has the best location in town"
How often do real estate agents use this line? Great location near the subway, train station, schools, shopping centre, you name it!
One little problem: how can he say that if he hadn't even ascertained my buyer needs?
Perhaps I'm scaling down from a busy city job and am now looking for a quiet neighborhood where I can play with my dog in the big backyard? So much for all the hyping of that particular centrally-located apartment in midtown!
Awesome location? No doubt. Best location? For me, it couldn't be further from the truth!
2. "This property never had a security problem" 
The agent is leading you through a quiet neighborhood, onto this nice long driveway of this very quaint country home. The property is really somewhere you can see yourself live at.
Amongst the many questions you have for him, the agent is asked whether there are any crime issues that you should be made aware of. The answer goes along the line of how great the local community crime watch is and how neighbors are watching over each other's properties when they're on vacation. Yet the relevant question gets dodged as the current owners are selling due to a series of break-ins over the past month.
Local police crime reports would quickly answer that question, yet how many buyers actually make the effort in getting the latest crime updates for their (new) neighborhood?
3. "These properties are selling like hot cakes"
This 12-unit estate only has a 2 more units left. The real estate agent advertised that they're selling like 'hot cakes'. As an out-of-towner, I was drawn to this as something great must be happening over there!
Of course, if I would have just knocked on one of the neighbor's doors, I would have found out that those 'leftover units' have been empty for the past 4 years as the developers are struggling to sell the remaining ones. Furthermore, existing owners are already selling in this brand new estate as they're very unhappy with the financially-strained homeowners association.
"Not too many left" doesn't necessarily mean you better hurry up to buy something now.
4. "You're guaranteed to make a profit x years down the line"
You've got some extra money to invest but the stock market isn't appealing to you, so you've opted to head into the property investment market instead.
Too many times, certain real estate agents might pitch a certain new property development as the new best thing, which will make you a lot of money in a few years. Guaranteed.
Unless your real estate agent is Nostradamus, I seriously doubt he can tell you how the overall economy will fare in a few years, where interest rates will be, how the property market will react or even how upcoming crime will affect your new development's future prospects?!
It's clearly out of the hands of the agent.
5. "This property has a sea view"
Lovely pictures of a coastal apartment and great description lure you to set up an appointment with the agent. You were indeed curious why there were no pictures of the supposed sea view but once on the premise, you quickly realized why.
If you're standing on the balcony and lean over the railing a bit, you will catch a glimpse of the ocean! The description didn't lie. Or did it? And did the agent get you there under false pretences?
By now, you're getting the idea. Having gone through this short exercise above, make sure to keep your eyes open! It may not always be as easy to catch the lies real estate agents tell you. At least now, you've been warned that the 'sweet old lady agent' who's been selling property for 30 years using some special sales techniques, might not necessarily too serious about telling you the truth!
Caveat emptor! Buyer beware! If it's too good to be true, it probably is.
---
About the author: The above article "5 Lies Real Estate Agents Tell You" was written by Xavier De Buck, your top-producing Johannesburg real estate agent. Xavier has been nationally recognized and awarded for providing service excellence, exceptional property sales, whilst exhibiting the highest level of professionalism. With over 15 years combined experience as a real estate agent and real estate investor, if you're thinking of buying or selling a home in Johannesburg, Xavier would love to share his property knowledge and expertise.
Xavier has more than 65,000 followers on Facebook, Google Plus, Twitter, Pinterest, Instagram and LinkedIn.
Make sure to connect!
© 2015-2020, Xavier De Buck. All Rights Reserved.