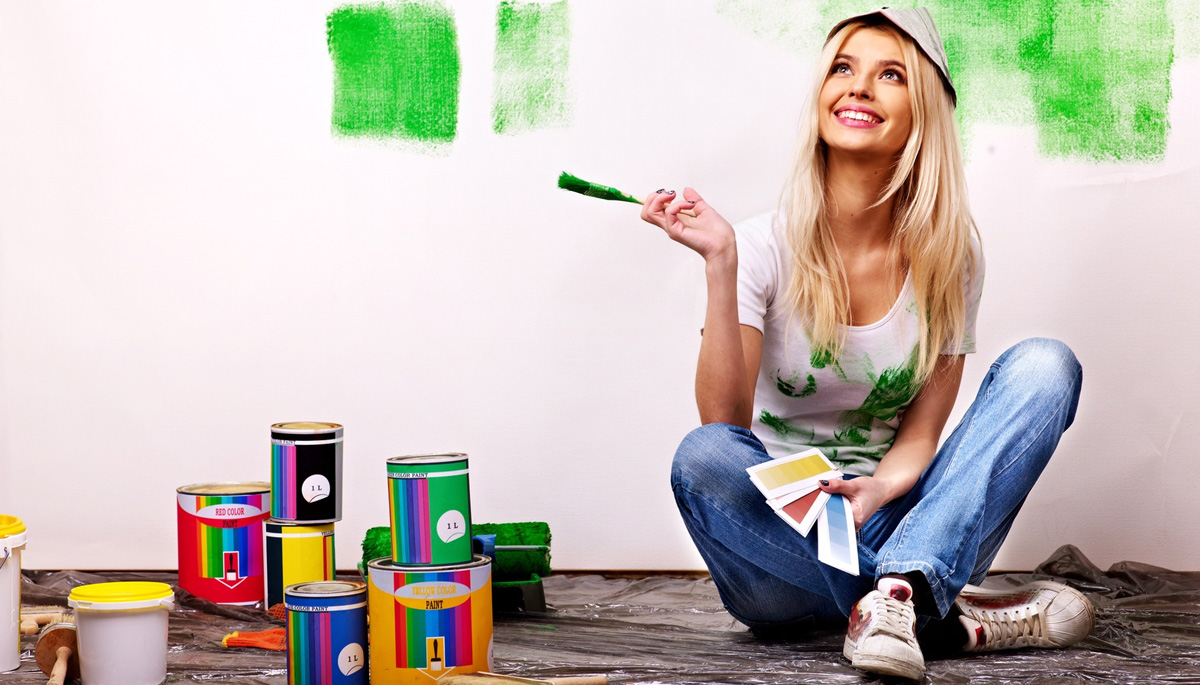 1. Know what you want
2. Devise a plan
3. Stick to a budget
4. Hire a great contractor
5. Prioritize safety
6. Invest in sustainability
Whether you're updating one room of the house or doing a whole-home renovation, home improvement projects require significant planning and organization.

Here are six helpful tips to keep in mind before you begin any home renovations:
1. Know what you want
So, you want to upgrade your kitchen. Just how far do you want to go, though?

With so many options for kitchen renovations, bathroom remodels and many more, it can be easy for homeowners to become overwhelmed.

It's important to make renovations that are practical for your needs. For example, if you want to give your kitchen cabinets a new look, why not reface them instead of replacing them entirely?

Take some time to get an accurate picture of your needs and make renovation plans accordingly.
2. Devise a plan
Once you know what you want in a home renovation, it may be tempting to head to your local hardware store to buy everything you think you'll need.

Resist the urge and take some time to develop a plan for your renovation project.

Start with devising a plan of action for any deconstruction or gutting you may have to do. Make a schedule to outline the days you wish to complete specific steps in the process.

The final step, of course, is to stick to your plan and make any adjustments necessary, as construction projects often get chaotic and can go off course.
3. Stick to a budget
Unless you have an endless supply of cash, you'll probably want to set a budget for any home renovation project.

Having a budget will keep you from getting in over your head and making unnecessary, extravagant improvements to your home.

Try to stick to your budget as well as possible but have a contingency plan, such as an agreement with a financing company, in case things go wrong. Some financing companies can help you provide funds for specific renovations.

For example, if you're installing a new swimming pool, swimming pool financing companies can help you receive necessary funds to finish the project if you've already gone over budget.

You'll have peace of mind knowing that an unexpected event won't create major financial issues later on down the road.
4. Hire a great contractor
Your home is likely your most valuable possession, so anyone working on your home improvement projects should have your complete trust.

Hiring a reputable contractor is a great way to ensure that large construction projects, like replacing roofs or removing walls, have a knowledgeable leader.

In order to choose the best contractor for your needs, start by reading online reviews for local contracting services. Reach out to family and friends for potential referrals.

Finally, meet with all candidates to see if any would be a good fit.
5. Prioritize safety
If you're completing home improvement projects on your own, you'll need to prioritize safety during every stage of the process.

Always wear protective gear to keep your head and eyes covered. Wear steel-toe boots to prevent falling objects from crushing your feet. Another safety aspect to consider is that you'll need to use tools appropriately. When using any power tools, you'll need to understand how that tool works and how it's used.

Knowing how a tool works before using it can prevent any accidents that could occur.
6. Invest in sustainability
Upgrading your home isn't cheap – home improvement projects usually require a great investment of time and money. One way to save money on the back end is to install energy-efficient appliances whenever possible.

Investing in these appliances requires up-front costs, but you'll see a decrease in your monthly energy bills. Eventually, an energy-efficient appliance will pay for itself. By purchasing an eco-friendly appliance, you'll also have a positive effect on the environment.

Home improvement projects are great for enhancing your home's appearance and function, but they require proper planning in order to be effective. By following these tips, you'll make smart decisions as you go about your next home renovation.